Went to East Coast Park to try my luck on finding some insects.
I drove along the East Coast Park Service Road and was near the Fort Road exit when I saw a nice spot with accessible undergrowth.
Though I didn't get near many insects, I managed to catch 2 of them.
The second one almost resembles at dead leaf until I blew some air on it and saw it wiggle.
Very well camouflaged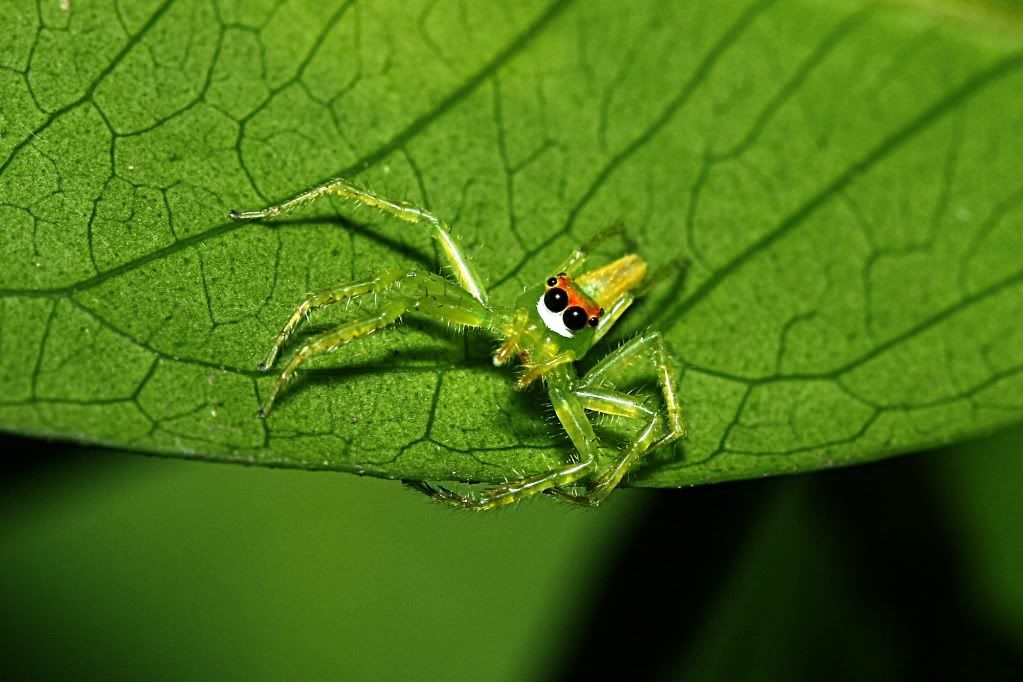 Spider got many eyes! Did you know that?
Well camouflaged slug