It was late afternoon and was set out with expired cashew nuts wanting to attract birds but in the end, the kids had a fun time at the playground instead.
I think the insects came for the scattered "bird food" much later at night.
No birds.. Only some candid portraits.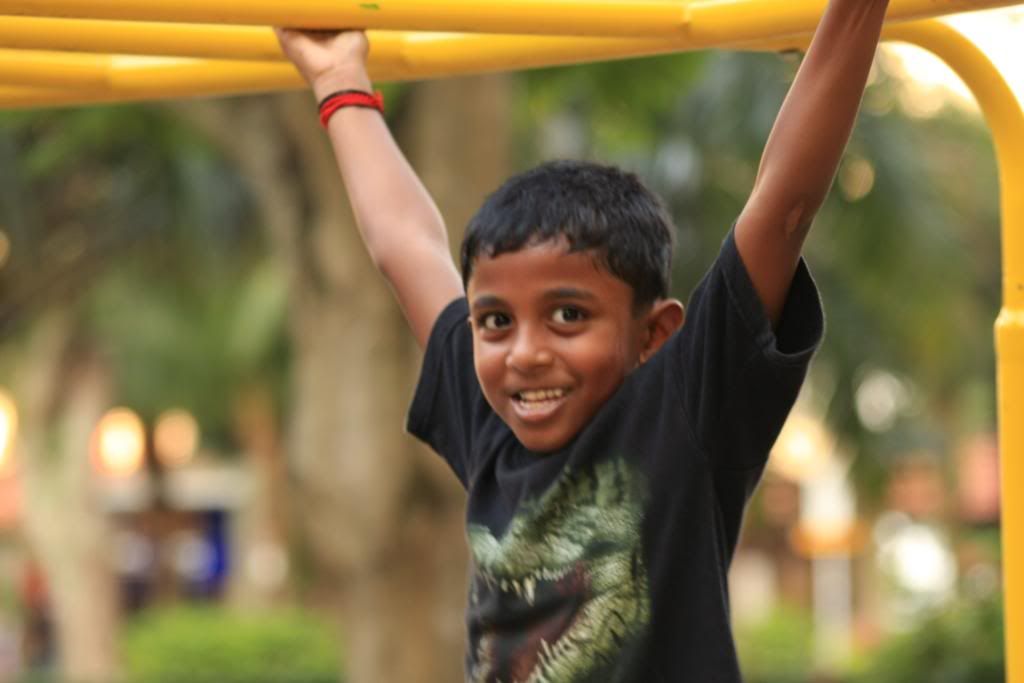 These 2 boys were desperate for screen time the moment they saw me take out my camera and pointing in their direction.
They must have hung for a couple of minutes before I decided to snap a few shots of them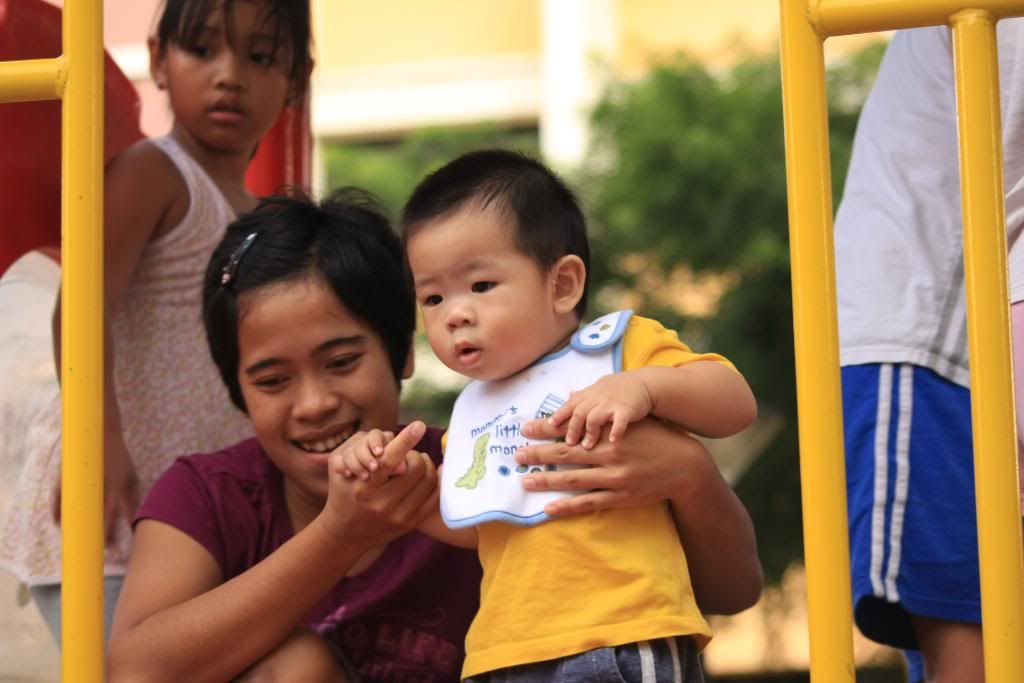 I see the slide and I am curious!
Let me try, Let me try!!
I want to go down the slide!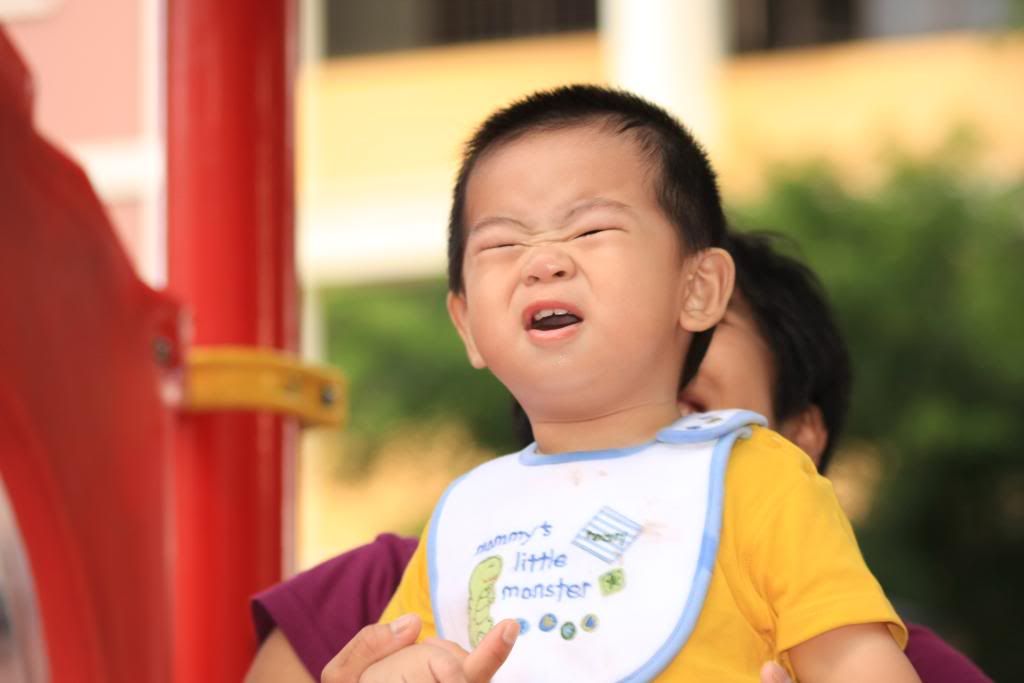 I really really really want to try the slide!
Wow, I like it and want to go again and again!
11th July 2010 Sunday Late Noon