It was a late thursday night, I called Alex, we packed our gears, kissed our kids and wives goodnight and went to town to try paint it red.
I had just bought a tripod (
Weifeng/Fancier Model 531
) and wanted to use it for some night stills of the Singapore night skyline. We parked at
Connaught Drive
and walked around the area looking for a good spot to take some photos.
After 2.5 hours, there were only a handful of nice shots out of the lot that I had taken. Shown here are the selected few that I feel is good enough for public domain.
World War 2 Monument at the Esplanade ( With Alex in frame )
Fullerton Hotel from across the river
Fullerton Hotel from across the river
With longer exposure and softer reflections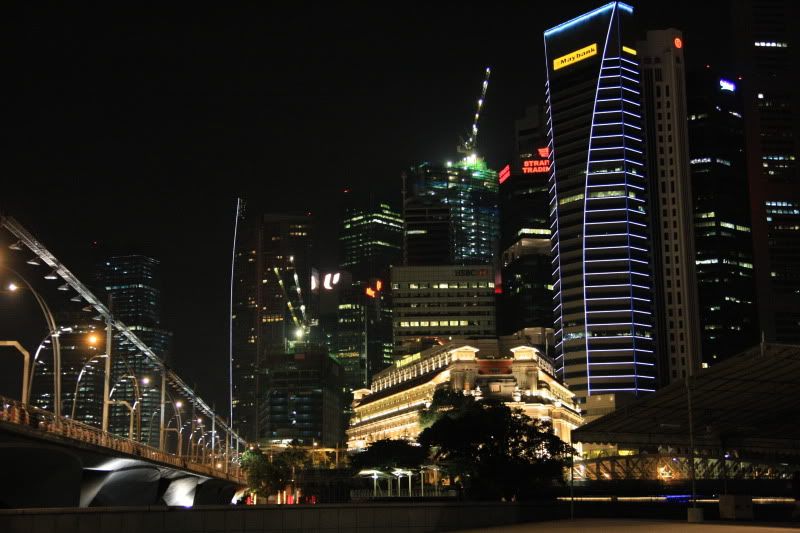 Fullerton Hotel along Nicholl Highway
Fullerton Full Frontal
Not that much a looker when up close
Fullerton Full Frontal
Getting the street lighting ready for F1
Sin
gapore
City Marina Bay Sands
Sin City